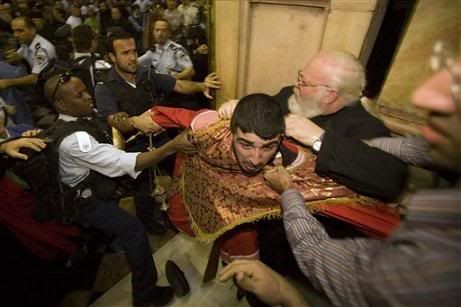 Armenian in pink.
Blue Armenians and some policia.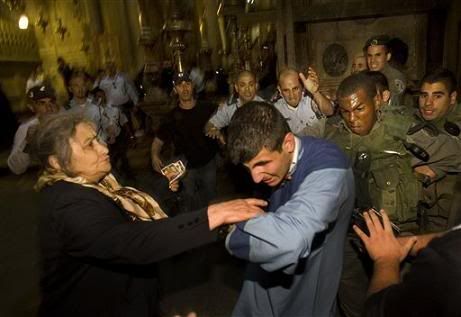 You go granny! And the black guy is coming in for the take down...
TAKE DOWN FOR MASSIVE DAMAGE! (At least 1d10+4 to those of you who know what I'm talking about.)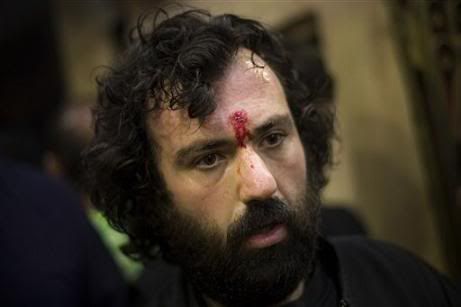 Don't fight with monks.
Poking dude: "Does it hurt when I poke it here?"
Hurt dude: "YES. STOP IT."
Black haired due: "Hmmm, interesting."
Old guy: "Poke him again. That was funny."
You can find some more info and a video
here
. <-- I just learned how to do hyperlinking!!
Also, movie night tomorrow. I have posters around. Go find them. If you find one and come to the movie night I'll have a prize for you.
When: 7pm, November 25th
Where: Clearihue A303
What: Robin Hood: Men In Tights
Here's a preview:
I think that's pretty funny.